→ CORONAVIRUS PAGE ←
We put together a Coronavirus awareness page with FAQ's and information from the National, along with links to the Corona pages from the Federal and Provincial government
→ BELL CRAFT BARGAINING PROPOSALS ←
Bell Craft bargaining proposals are out for the upcoming rounds of bargaining.
They are available in person from any of the Bell Stewards/Executives or from Bob in Transervice
You can download the online form HERE If using the online one they must be filled out, printed, signed and scanned then either delivered to one of the Reps or emailed to mail@unifor43.org
ALL BARGAINING PROPOSALS MUST BE IN BY
APRIL 3rd, 2020
Have you pledged to help fight for good telecommunications jobs in Canada yet?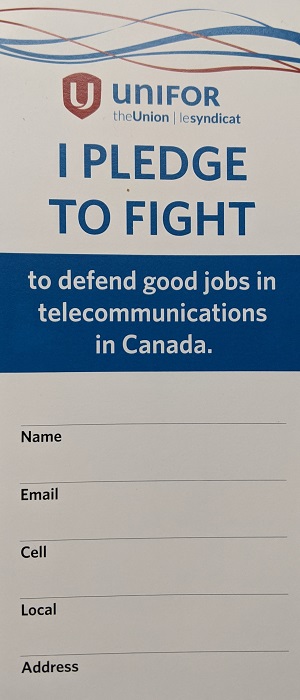 As part of the Real talk campaign reps from Local 43 will be getting everyone from all bargaining units to sign one of the pledge cards (as seen in the above image)
As an extra incentive everyone who signs a card from Local 43 will be entered into a draw for gift cards (1st prize 100 dollars, 2nd prize 50, 3rd prize 25)
If you haven't been approached or cant get a hold of a steward or exec to sign a card you can send any of us an email (list of our email addresses available under contacts). In the email please make the subject 'I PLEDGE TO FIGHT' and enter your name, phone number, email, and address.
**REMINDER** No company email, or cell, we are looking for personal contact information
Deadline for entries is March 27th 2020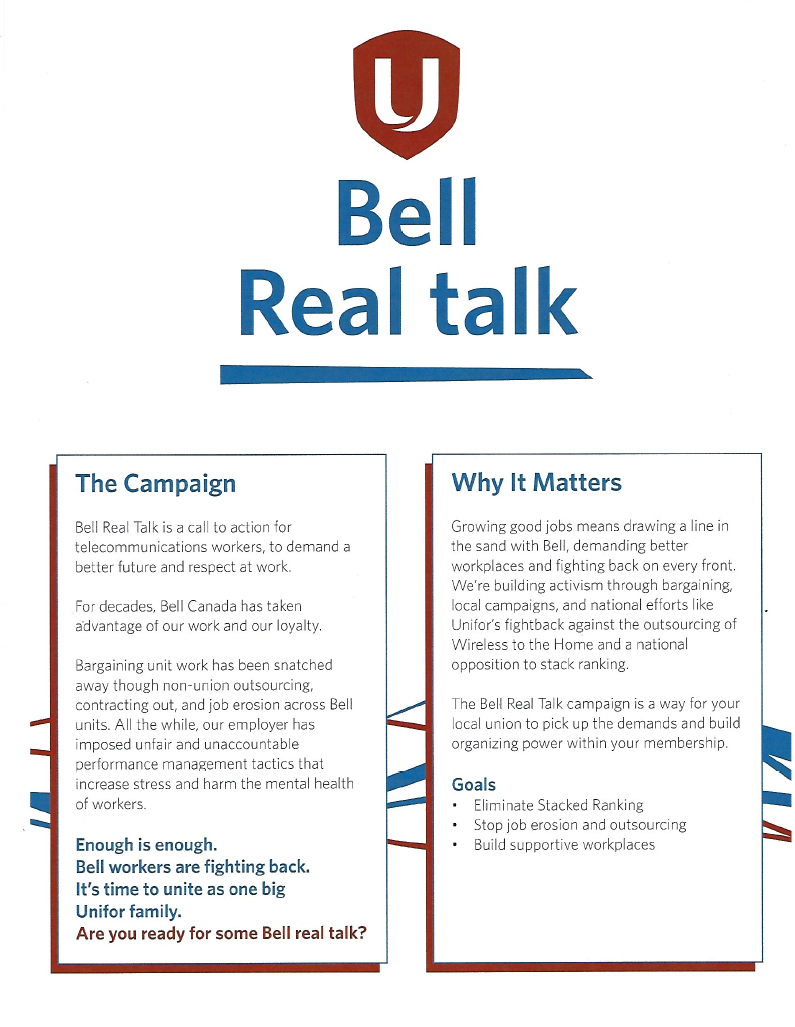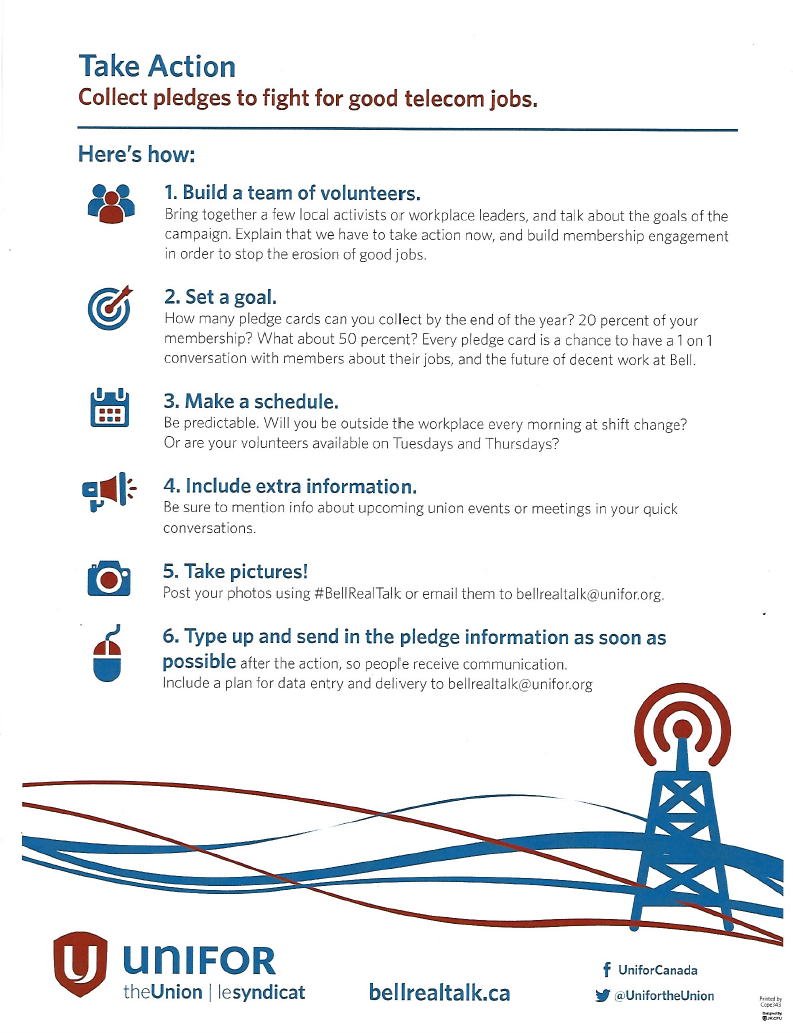 Unifor Local 43
Who are we?
Representing telco workers from Bell, Expertech, Bell Technical Solutions and Transervice in the Niagara Region
Mailing list
Join the Unifor 43 mailing list for updates/reminders on meetings. To join, send an email from the address you want added with your name and bargaining unit to the recording secretary dpowell@unifor43.org
NOTE: Personal email addresses only, company emails will not be accepted