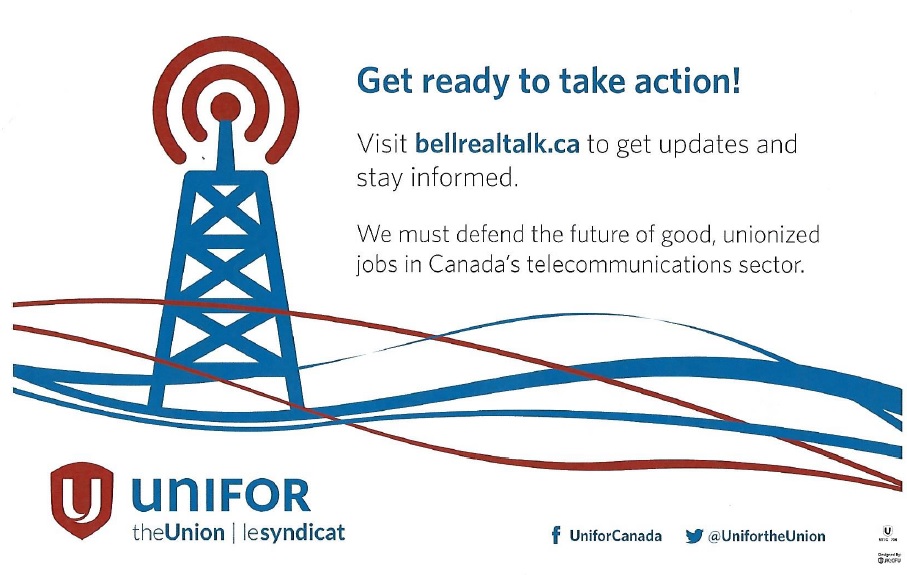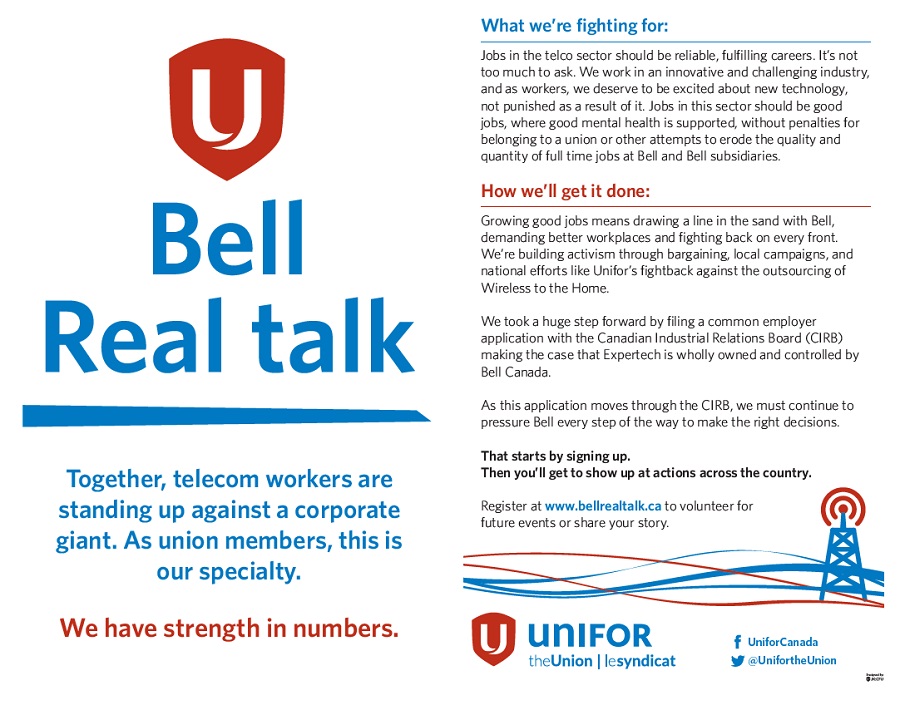 Unifor Local 43
Who are we?
Representing telco workers from Bell, Expertech, Bell Technical Solutions and Transervice in the Niagara Region
Mailing list
Join the Unifor 43 mailing list for updates/reminders on meetings. To join, send an email from the address you want added with your name and bargaining unit to the recording secretary dpowell@unifor43.org
NOTE: Personal email addresses only, company emails will not be accepted
Bulletins
Message from National President Jerry Diaz
The following is a message from Unifor National President Jerry Diaz In less than one month, Canadians will elect a new federal government. What you and I, and every member of our union, chooses ...
READ MORE
Wed Oct 2, 2019
Changes to Labour Code
As requested in the last union meeting, below are some links about the changes to the Canada Labour Code that took effect September 1, 2019 Canada Labour Code Part 3 Summary Labour Standards Interpr ...
READ MORE
Mon Sep 16, 2019